In the bustling tech landscape, Apple has managed to carve yet another exciting chapter with the announcement of iOS 17, a vibrant overhaul designed to render the iPhone more intimate, streamlined, and user-friendly than ever before.
Elevated Phone Experience: First up is the revamp of the core iPhone experience – the Phone app. Featuring personalized Contact Posters, users can now curate unique visual presentations for incoming calls, infusing a personal touch with vibrant typography, colorful fonts, and memorable Memoji or photographs. The breakthrough Live Voicemail feature allows users to view real-time transcriptions of voicemails, adding a layer of convenience and privacy with on-device processing.
FaceTime Extension to Apple TV: FaceTime has been amplified with the integration of audio and video messages, making virtual communication more dynamic. Interactive Reactions are also part of the deal, allowing you to express emotions with hearts, fireworks, and more, which third-party apps can also exploit. Excitingly, FaceTime extends to Apple TV, delivering immersive video call experiences right from your living room.
Messages Evolution: Messages steps up its game with an array of interactive features, from emoji stickers to Live Stickers, creating an engaging conversational atmosphere. More power is granted to search filters and inline replying, ensuring precision and ease of communication. The introduction of Check In enhances user safety, updating contacts about your location status in real time.
Streamlined Sharing with AirDrop and NameDrop: Sharing has been made more intuitive with updates to AirDrop and the debut of NameDrop. Sharing content, contact information or initiating SharePlay is a breeze when you bring your iPhone or Apple Watch closer to another device.
Smart Input with Autocorrect and Dictation: Typing becomes faster and more accurate with an upgraded Autocorrect feature, and predictive text recommendations. Dictation now leverages a new speech recognition model for enhanced accuracy.
StandBy for Glanceable Information: StandBy is an innovative way to display information when your iPhone is charging. From custom clocks to photos and widgets, StandBy morphs your iPhone into a personalized information hub.
Gratitude Practice with Journal: The introduction of the Journal app encourages users to practice gratitude, improving well-being. Personalized suggestions, secured by end-to-end encryption, help inspire journal entries and promote healthy habits.
Improved Safari Privacy: Enhanced tracking protections are in place to safeguard your online activities during private browsing sessions.
Health App Enhancements: Health has expanded its range, allowing users to log emotions, access mental health assessments and resources, and encourages users to maintain healthy screen distances.
Offline Maps: iOS 17 brings offline maps, making navigation possible without an internet connection.
Shared AirTags: AirTag now permits sharing with up to five other people, enhancing the convenience of item tracking.
Interactive Apple Music: Apple Music introduces Collaborative Playlists and SharePlay, transforming music listening into a more communal and engaging experience.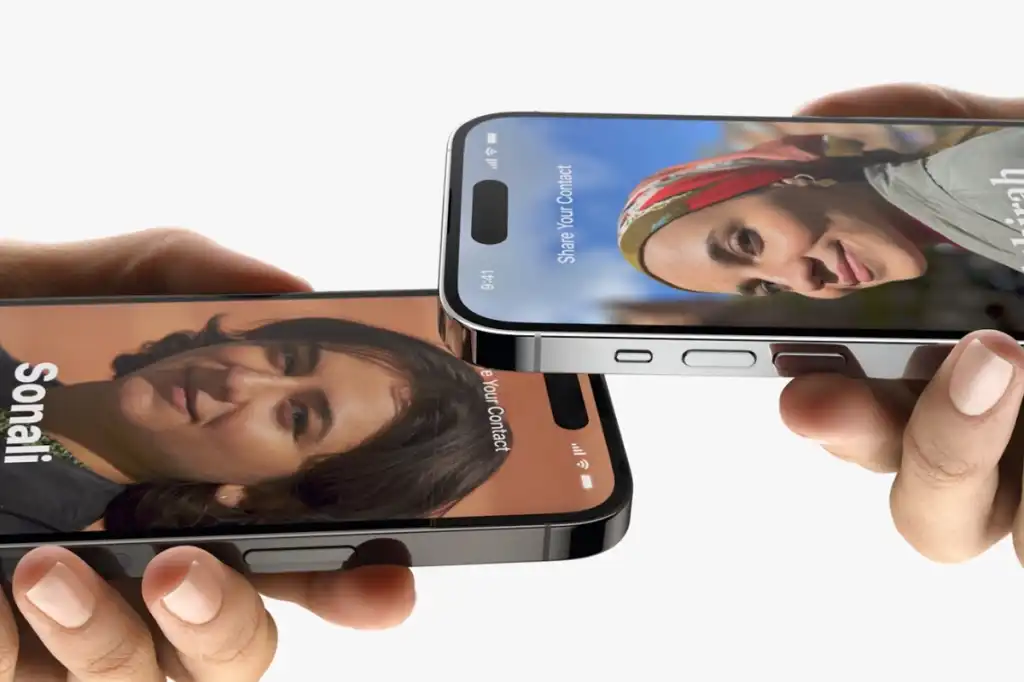 These features combined make iOS 17 a game-changer in smartphone technology, highlighting Apple's persistent endeavor to elevate communication, sharing, and user personalization on their devices. Brace yourself for an iPhone experience that's more personal, intuitive, and efficient than ever before.